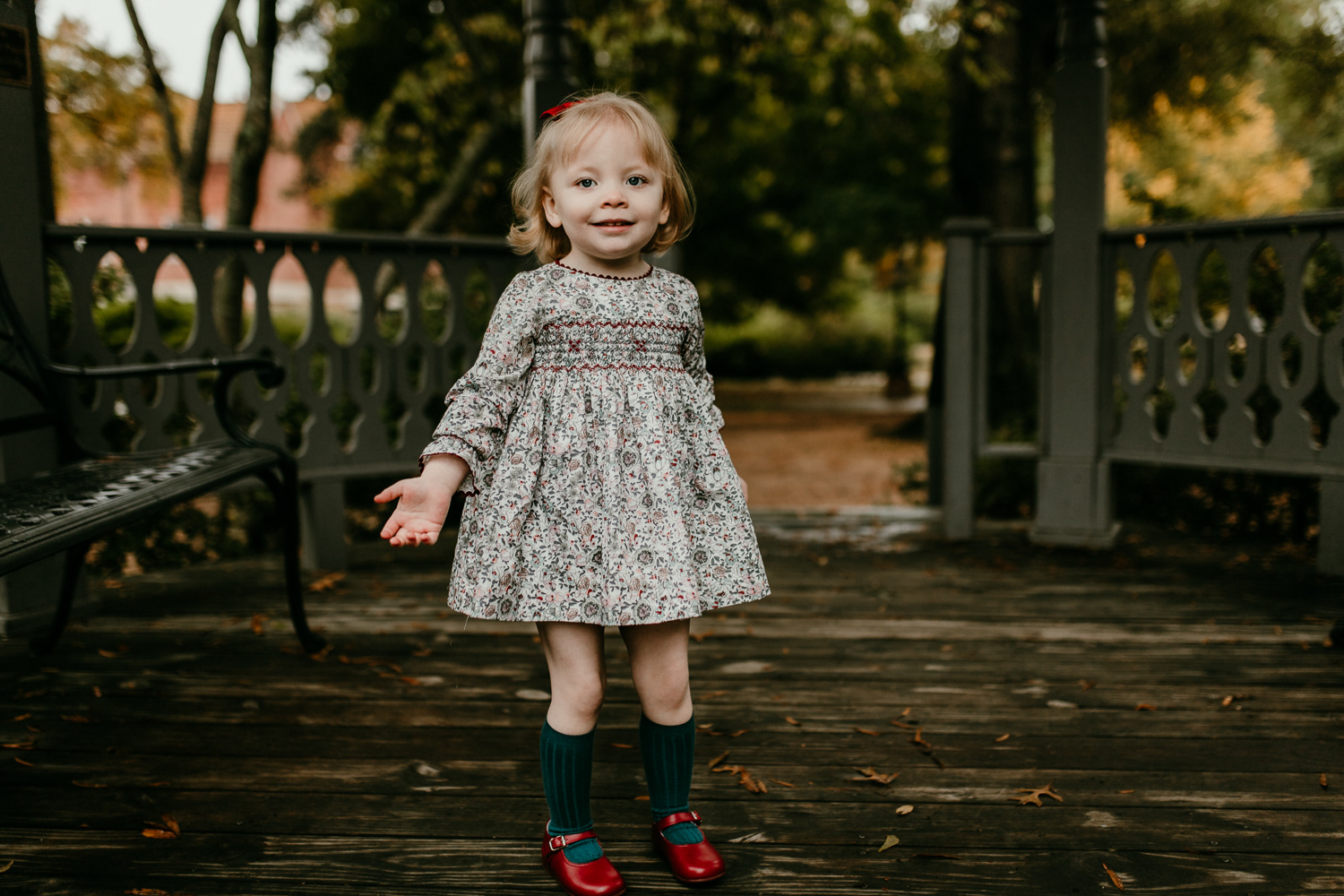 Let me begin by saying that I had the greatest time doing the session you're about to see. This was the first time I've worked with Arianna and I loved every minute of it. 
The weather was super yucky that day, it was a drizzling and cold, and rather than reschedule we decided to improvise. We split the session between The Plant Outlet and Hendrix College campus, both in Conway.
Arianna is almost three so rather than trying to get her to sit still and pose I just let her run around and photographed her just the way she is and I couldn't be happier with how these turned out.