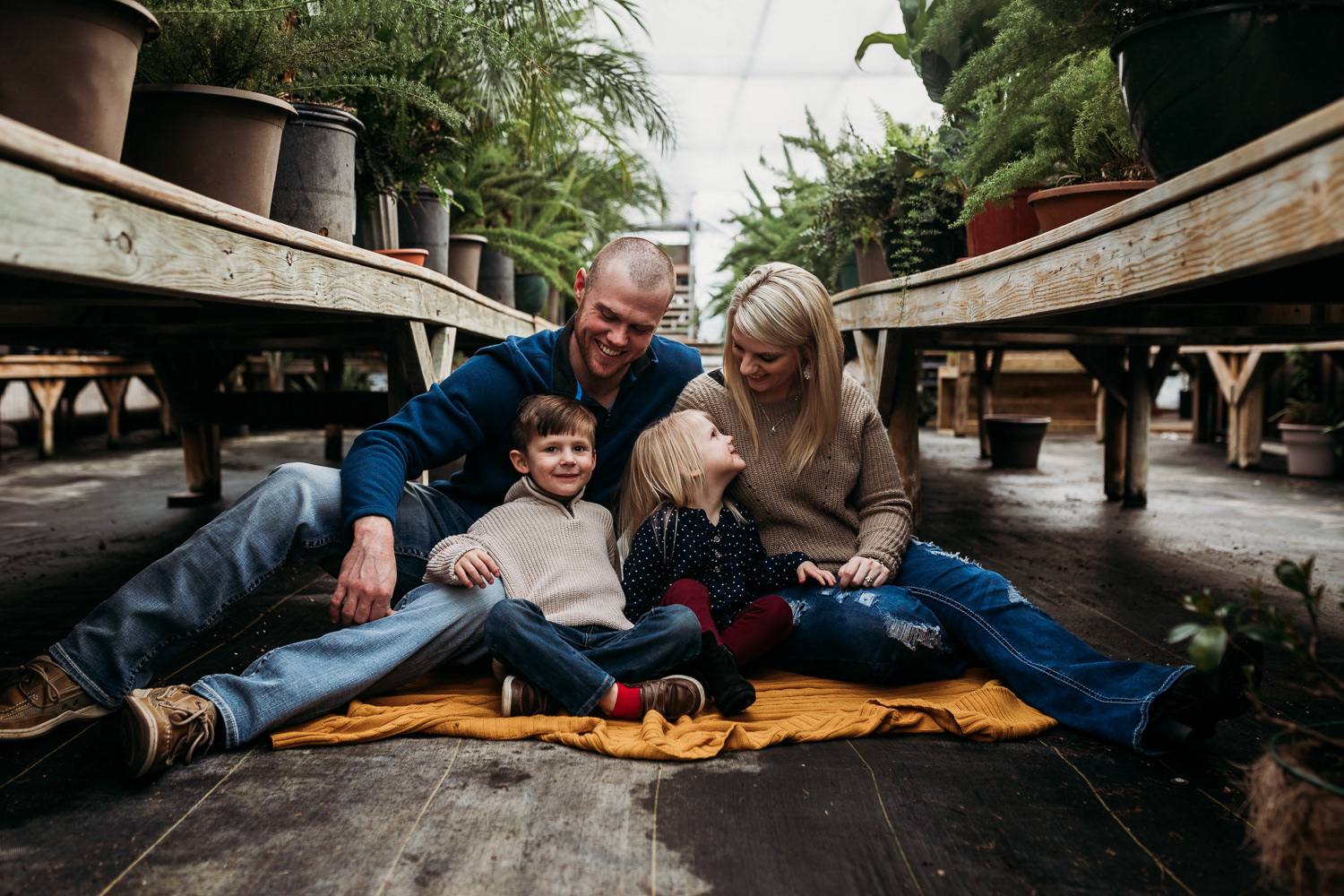 I recently had the honor of photographing the Smith family. It always feels so special to me when I get to photograph a family that hasn't had professional photos done in years!
We met at the local greenhouse, which has become my go to spot when the Arkansas weather just isn't cooperating! The kids got to run around and I got to capture some great memories. All in all a good session day!

Check out the highlights from their session below!